Hardwood Flooring in Richmond, VA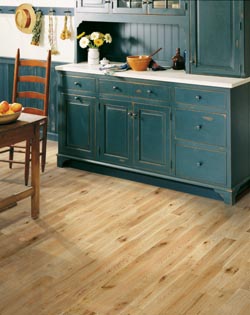 When it comes to flooring, the beauty, durability, and elegance of hardwood cannot be overstated. And with the discount pricing available at our showroom, you can get the stunning hardwood flooring you've always wanted for a price that falls within your budget. Our selection of hardwood flooring in Richmond, Virginia, allows you to diversify your remodeling options. As a result, you can create the interior you want. Our large inventory of in-stock, ready-to-be-installed hardwood floors is not the only benefit of visiting our store. We also offer superior expertise on everything from the selection of your materials to the hardwood flooring installation process. When you visit our locally owned store, you'll see why so many others depend on us for all their floor needs.
How We Keep Our Hardwood Flooring Prices Affordable
Find incredible savings by shopping at our showroom for your engineered or solid hardwood flooring. We allow you to get savings of 20% to 70% off of regular retail prices, as well as finance options to help you get the flooring you want. And we do it all without sacrificing the quality of the products or the services you receive. But how do we do it? By keeping our overhead low, we can focus solely on the products we sell—all without adding retail markups. You'll see prices on hardwood floors you can't find anywhere else, and with top brand names like Shaw®, Mohawk®, and Armstrong®, you know you'll still get the superior results you deserve.
Hardwood Floors Are a Smart Investment
Hardwood flooring has always been synonymous with timelessness and elegance. This is due in large part to the widespread appeal of this flooring material. Our wood floors are available in many different, earthy shades. From neutral grays and whites to radiant gold, hardwood cultivates a distinct ambience to any room. Along with a glossy finish, these planks can easily define a space. In addition to a stunning appearance, hardwood floors are also simple to maintain. The finishes and stains serve to protect the surface from everyday wear and tear. It also adds a layer of waterproofing, which makes cleaning up spills and stains easier. Simply arrange a refinishing project with a trusted contractor every few years to keep your investment looking new and fresh.
Solid and Engineered Hardwood Floor Options
Think all hardwood is the same? Think again. We'll show you different types of wood species, as well as a variety of solid and engineered options. Solid wood floors are what come to mind for most people when they think of wood floors. Its planks are made of one piece of a certain species of tree. Their strength and sophistication is attractive to many homeowners, but its limited use in places like bathrooms and kitchens can be frustrating. But if you really want the look of hardwood in every room of the home, consider engineered floors in those high-moisture areas. Made of several pieces pressed together, this type of hardwood flooring doesn't warp and isn't as prone to mildew as solid wood is. You can also explore your flooring options by looking at our luxury vinyl tile, which is known for its resilience. No matter which type you choose, your stunning new floors can have a serious positive impact on your home's value, making it easier to sell for a higher profit if you decide to move. Our hardwood flooring installation professionals are well-versed in any product we offer, which means you'll get the flawless finish you're looking for.
Variety and Value Found at Our Location
Find the right flooring for your home at our home flooring store. Our extensive buying power allows us to sell a wide selection of hardwood products at sensible prices. As a result, you can define your space with one of several wood species, each with added finishing and coloring options. Many different designs, grain patterns, and sizes are available. Simply put, we make it easier to add natural elegance to your interior. Have an idea for a remodeling project, but aren't sure where to start? We're here to help! Our trained sales associates stay up to date with the latest remodeling trends. As such, we serve as your knowledgeable resource so you get spot-on advice and guidance before your next project. So whether you are re-flooring a single room or the entire home, you can count on us for support.
Connect with Hardwood Flooring Installation Professionals
Get the advice you need to not only select the perfect floors for your home, but also to ensure it lasts for decades. Our suggested specialists are all ranked highly on our Preferred Installer list. We enable you to pay the installers directly and eliminate any middleman fee. Our suggested hardwood floor installation process ensures you get results that last. With years of experience in the industry, our recommended contractors know the most efficient installation techniques that allow you to start enjoying your floors as soon as possible, all while optimizing their beauty and durability. A strong, long-lasting floor is a result of a careful and meticulous installation. As such, it is important to work with remodeling contractors you can trust. Our experience in the industry has allowed us to establish a network of trusted contractors and flooring technicians. So after choosing your favorite flooring, we can direct you to the right people to ensure your investment lasts.
Contact us today to learn more about our hardwood flooring options. We proudly serve customers in the greater Richmond and Midlothian, Virginia, areas.